Blog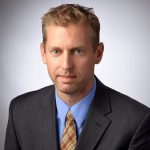 ARCCA Expert, Dr. Andy Rentschler, will be attending the Pennsylvania Defense Institute's Annual Conference at the Bedford Springs Resort, Bedford Springs, PA, on July 14th and will be presenting on the topic, "Biomechanical Modeling".  His talk will cover the various methods and software available to perform a proper biomechanical injury causation analysis.
Biomechanists utilize an array of software and programs to help model and explain an individual's kinematics and biomechanical response to a particular accident or event. Andy will discuss the current technologies available to experts and attorneys, from analyzing the event to presenting the findings in court.
You won't want to miss Andy's presentation! 
Session Title:  NEW TECHNOLOGIES FOR DEFENSE
Time:     8:45 AM to 10:00 AM
Date:     JULY 14, 2017 
Be sure to stop by our booth to meet Andy, as well as our other ARCCA attendees, Dave Tocci (dtocci@arcca.com) and Katie Walchuk (kwalchuk@arcca.com)
ANDREW J. RENTSCHLER, PhD, is a Senior Biomechanist at ARCCA specializing in the study of the forces and mechanics associated with injuries to the human body.   In addition to investigating injuries from collisions and other impact-producing events, Dr. Rentschler has also worked with the National Hockey League to research, develop and test designs to improve player safety.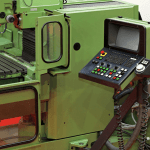 "Machine Guarding" is the engineered control of hazardous energy during the normal operation of a machine. The requirements for proper machine guarding can be found under OSHA 29 CFR 1910.212, General Requirements for All Machines, as well as in industry specific regulations like OSHA 29 CFR 1917 relating to marine terminal operations and equipment.
Recently, ARCCA's engineers were asked to evaluate several different cases of machine guarding from several different industries. In each of the cases, it appeared that the machine guard was either not interlocked, or it was, but the interlock was defeated.
For a machine in the proximity of workers, the areas of hazardous energy exposure are typically guarded with a fixed guard or barrier if the workers do not have to be in those areas during the normal operation of the machine. The problem is that workers may have to perform functions either within the machine or proximate to its line of action as a normal part of the process. For example, an operator may need to load a billet of material onto a lathe and then subsequently remove the machined material from the lathe. Also, the operator may need to clean the area of operation or make a tool or cutter change before performing the next job.
Normally, lockout/tagout procedures to control hazardous energy do not apply to normal production operations. However, per 1910.147(a)(2)(ii), servicing or maintenance taking place during normal production operations is covered by the lockout/tagout standard if employees are required to remove or bypass a guard and place any part of their bodies near a point of operation.
But, in 1910.147(a)2(iii), the lockout/tagout standard would not apply if there are alternative engineering or administrative controls, or special conditions. The typical alternative engineering control for a guard that must be removed during normal operation is an "interlock". When the guard is removed or opened, the interlock causes the power to the machine to automatically turn off. Additionally, electronic stops (e-stops) may be put near the point of operation, and other passive safety devices, such as weight or light sensors, may supplement the active engineering controls.
Active and passive engineering controls can completely shut down the machine, equivalent to a lockout. Alternatively, these controls can be used as sensor signals to cause the controlling electronics of the machine to command a stop of all functions.
Lockout by controls should never be used as a substitute for a full lockout/tagout system, because the controls and machine still have energy waiting for a command signal to cycle. Administrative controls, such as warnings, instructions and training, typically accompany lockout by controls to teach workers not to bypass interlocks and how to restart the machine safely without putting workers in harm's way.
Typically a series of steps at the operator's station is required to restart the machine — replacement of the guard doesn't automatically restart the process. This is to prevent an incomplete or intermittent closing of the interlock from quickly cycling and then shutting off the machine. Quick cycling could damage both the machine and the quality of the product.
PETER CHEN, M.S.M.E., M.B.A., P.E., CFEI, ACTAR, is a mechanical engineer at ARCCA specializing in Accident Reconstruction, Fire Cause/Origin, Product Failure/Liability, Car/Truck Failure Analysis, Industrial Equipment, Worksite Safety, Aviation, Medical/Rehabilitative and Exercise Equipment, Warnings and Instructions, and Transportation, including Railroad incidents.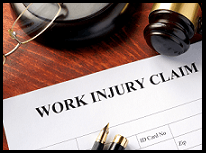 Workers are injured on the job every day. Too often subrogation potential is dismissed due to perceived problems involving the claimant's own role in the accident.
On Tuesday, June 27th, at 1:00 pm EST, Daniel McDonough, P.E., ACTAR,  a mechanical engineering expert and accident reconstructionist at ARCCA, will join with Christopher Deegan, Esq. to present the legal and technical aspects of evaluating an equipment accident claim, including legal theories of liability, notice, and evidentiary issues; the investigative and forensic engineering process; safety theory; and case studies. Strategies for successful case response and recovery will be discussed.
Learn how to make decisions re evaluating the subrogation potential of industrial equipment injury claims based on the safety and guarding theory and other legal issues.
We hope you can join us for this informative presentation!  To register, click here.
Note:  This Webinar is hosted by NASP and is free to NASP members.  NASP charges a $100 fee for non-members, or $60 for 3 or more attendees from the same company.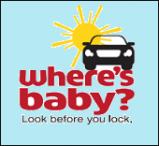 An average of 37 children die each year because they're left, usually accidentally, in a car. Don't think it can't happen to you – that's what virtually all of the parents of child victims thought too.
The National Highway Traffic Safety Administration (NHTSA) and other safety advocates have issued the following facts and safety tips regarding child heatstroke deaths:
Some key facts about heatstroke:
Heatstroke is the leading cause of passenger vehicle non-crash fatalities for children 14 and younger.
From 1998-2015, 661 children died due to heatstroke from being "forgotten" by a parent/caregiver; from the child playing in an unattended vehicle; or from the child being intentionally left in a vehicle.
Children are at a higher risk than adults of dying from heatstroke in a hot vehicle, especially when they are too young to communicate.
A child's temperature heats up 3 to 5 times faster than that of an adult's.
Helpful tips to make sure this doesn't happen to you:
Never leave a child alone in a parked car, even with the windows rolled down or air conditioning on. A core temperature of 107 degrees is lethal.
Always look in the front and back of the vehicle before locking the door and walking way.
Heatstroke can occur in temperatures as low as 57 degrees. On an 80-degree day, temperatures inside a vehicle can reach deadly levels in just 10 minutes.
Never let children play in an unattended vehicle.
Always lock your vehicle doors and trunk and keep the keys out of a child's reach.
Is dropping off a child not part of your normal routine? Here are some ways to remind yourself that the child is in the car:
Place a briefcase, purse, or cell phone in the back next to the car seat so that you'll always check the back seat before leaving.
Have Daycare call you if your child doesn't show up.
Write a note and place it on the dashboard. Or set a reminder on your cell phone or calendar. You can also download the Baby Reminder App for iPhones.
If you see a child alone in a hot vehicle:
If the child is not responsive or appears in great distress, attempt to get into the car, even if that means breaking a window. Call 911 immediately.
Remember – it can happen to anyone.   Don't take the chance.  Look before you lock!
GARY WHITMAN, BSME, is Director of Crashworthiness at ARCCA where he specializes in the research, testing, design and development of occupant crash safety systems, including child safety seats.  He has collaborated with the NHTSA re child restraint research, with the US Army re advanced occupant crash protection systems for ground vehicles, and with NIOSH re occupant crash protection for ambulance occupants.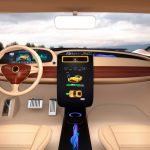 Do you connect your phone to your vehicle via Bluetooth or use GPS?  You'd be surprised at the data your vehicle is storing about you.  Don't miss ARCCA Expert Shawn Harrington's presentations regarding the latest in vehicle data retrieval (see below):
New England IASIU
June 6-7  –  Holiday Inn, Boxborough, MA
Stop by our Booth
Shawn Harrington's presention on Vehicle Infotainment and Telematic Systems -
June 7 from 10:45 am to 12 noon.
FIFEC Annual Meeting
June 7-9  –  Caribe Royal Hotel, Orlando, FL
Stop by our Booth #22 
Shawn Harrington's presention on Vehicle Infotainment and Telematic Systems -
June 8 from 8:00 am to 9:50 am
Florida Liability Claims Conference
June 7-10  –  Disney Contemporary Resort – Lake Buena Vista, FL
Stop by our Booth #4
CPCU Society Conference
June 8  –  The Davenport Grand – Spokane, WA
Stop by our Booth 
PLRB Western Regional Adjustors Conference
June 14-15  –  Riverside Convention Center – Riverside, CA
Stop by our Booth #312