ANIMATIONS, DEMONSTRATIVE EVIDENCE, AND MEDICAL ILLUSTRATIONS
Communicating technical concepts clearly and effectively is both a skill and an art. ARCCA has the graphics, animation and technology resources needed to assist with the design and presentation of every aspect of your case. Our team of design consultants has years of experience dedicated specifically to litigation graphics – it's all they do.  They understand the courtroom environment and the deadlines involved with litigation and claims resolution.
Our visuals team works hand-in-hand with our technical experts to manage any assignment – from a single court board to a full 3D animation. Our team can also support your presentation needs for other aspects of the case not related to expert testimony.
Our expertise includes:
Technical Illustrations
Medical illustrations
Timelines
Charts
2D and 3D modeling
Animation
PowerPoint and multimedia presentations
Accident Reconstruction
When accidents occur, we utilize the latest in 3D technology to digitally preserve and visually illustrate the physical evidence obtained at crash sites.  And using black box data, evidence, and testimony, we can also simulate and represent vehicle kinematics. We are experienced in a wide variety of accident situations, including accurate depictions of impaired visibility such as fog and low light conditions. We believe that visually demonstrating key factors to a jury in an automotive incident, such as timing, speed, and line of sight, can bring the accident report to life and provide a much clearer and convincing depiction of the incident.
Biomechanics
Our team also works directly with ARCCA's biomechanical experts to accurately capture the human body's response to kinematics, motion, and force during an injury by creating scientific 2D and 3D visual aids to support our clients' cases. Slips, falls, and other types of incidents can be animated using proven biomechanical methods.  There can be significant variations in how a person moves, but working digitally allows us to quickly create visuals to illustrate a number of probable scenarios when an incident occurs.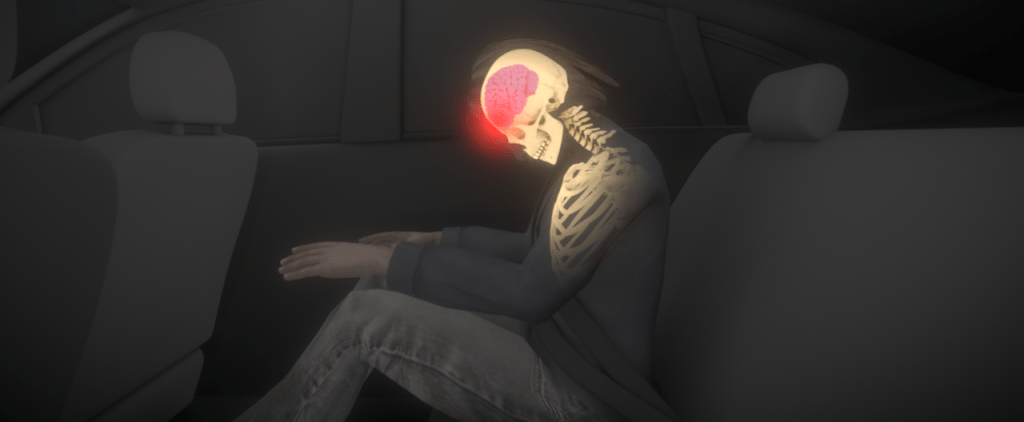 Medical Illustrations
When a case involves injuries, medical illustrations can help a jury to visualize the causation and understand its potential lasting medical complications. Our team sources the content for each visual directly from medical records, radiographic images, depositions, and biomechanical data to ensure accuracy. The dynamic environment that may have contributed to an injury is also considered and included in our visuals.  Our team is experienced in creating illustrations and animations that incorporate a deep understanding of human anatomy and physiology. This unique combination of knowledge in science, medicine, communication, and media technology allows us to translate your case into a clear and concise visual narrative.