Meet Expert Andy Rentschler At Pdi's Annual Conference On July 14th!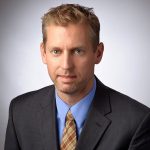 ARCCA Expert, Dr. Andy Rentschler, will be attending the Pennsylvania Defense Institute's Annual Conference at the Bedford Springs Resort, Bedford Springs, PA, on July 14th and will be presenting on the topic, "Biomechanical Modeling".  His talk will cover the various methods and software available to perform a proper biomechanical injury causation analysis.
Biomechanists utilize an array of software and programs to help model and explain an individual's kinematics and biomechanical response to a particular accident or event. Andy will discuss the current technologies available to experts and attorneys, from analyzing the event to presenting the findings in court.
You won't want to miss Andy's presentation! 
Session Title:  NEW TECHNOLOGIES FOR DEFENSE
Time:     8:45 AM to 10:00 AM
Date:     JULY 14, 2017 
Be sure to stop by our booth to meet Andy, as well as our other ARCCA attendees, Dave Tocci (dtocci@arcca.com) and Katie Walchuk (kwalchuk@arcca.com)
ANDREW J. RENTSCHLER, PhD, is a Senior Biomechanist at ARCCA specializing in the study of the forces and mechanics associated with injuries to the human body.   In addition to investigating injuries from collisions and other impact-producing events, Dr. Rentschler has also worked with the National Hockey League to research, develop and test designs to improve player safety.