Heavy Trucking and Commercial Vehicles
ARCCA experts are trained and certified to access and interpret electronic data from Heavy Vehicle Event Data Recorders. Data can include diagnostic trouble codes, sudden deceleration events, and last stop records. Some of this data is volatile and can easily be overwritten, so inspections soon after the accident are encouraged.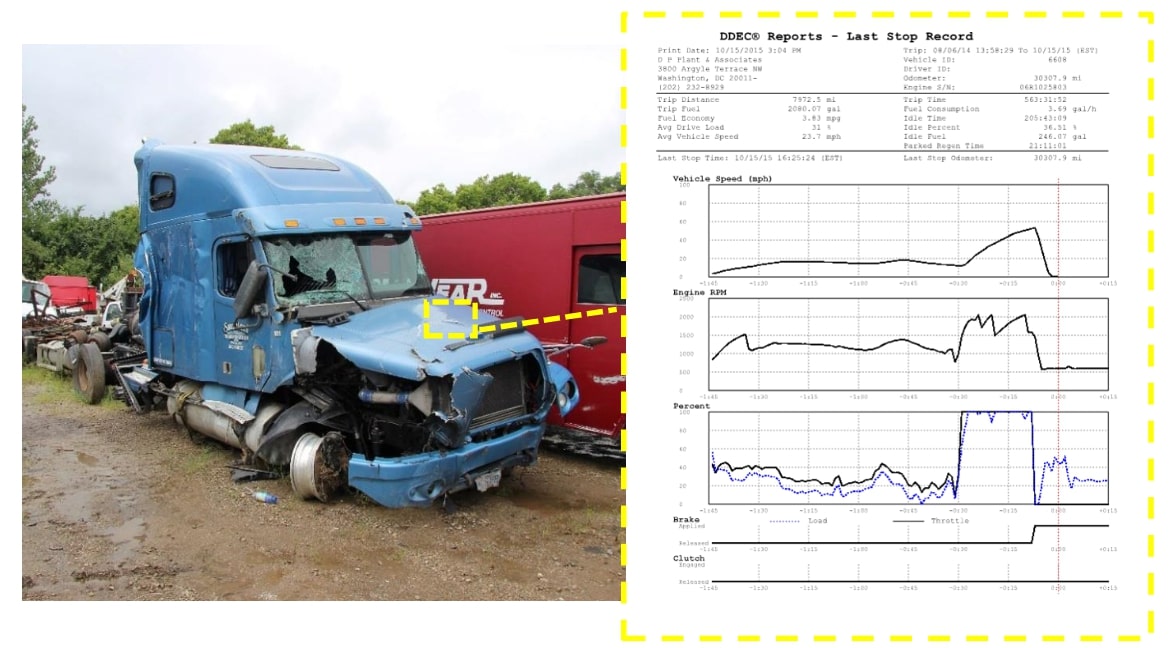 In addition to electronic imaging, our experts conduct full DOT Level 1 inspections, including functional tests of the lights, brakes, and air system in the truck. Air system checks include leak checks, pressure checks, brake stroke measurements and brake system inspection. These inspections can be performed on both in-service vehicles and trucks which have been damaged in a collision. Our experts are trained to evaluate engines from a number of manufacturers, such as Cummins, Detroit Diesel, CAT, PACCAR, and Navistar (International). We also evaluate electron control modules from Bendix and WABCO brakes (ABS, faults, etc.) and some automatic transmissions.