Meet Dan Mcdonough – Arcca's Expert Of The Week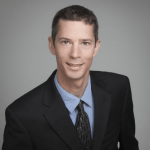 DANIEL McDONOUGH, P.E., ACTAR
Dan is a mechanical expert specializing in the analyses of residential, industrial, commercial and construction machinery and equipment incidents with regard to safety, code compliance, fire cause/origin and mechanical failures. He is also an accident reconstructionist, conducting investigations of automotive, marine, aviation, recreational, commercial and industrial equipment/systems incidents. He has designed vehicle occupant protection systems for the United States Army, including a novel seating system for mitigating mine blast injuries, and has consulted with the National Hockey League regarding rink design to improve player safety.
Dan also has extensive experience in the analysis and investigation of incidents involving motorcycles. He has years of personal experience and training, including off-road, street and track riding and applies his knowledge to mechanical investigations (including the design, repair and operation) of motorcycles and to accident reconstruction of incidents involving motorcycles.
To learn more about Dan or to contact him, Visit DaDaniel Mcdonough, P.E., Actar Page.