Frozen Pipe Loss – Why It Happens And What Investigators Look For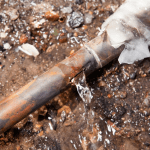 With winter just around the corner, you may want to read what ARCCA Expert Peter Chen says about one of the leading sources of residential and commercial water losses – frozen pipes. His latest article appears in the Fall 2017 issue of Subrogator Magazine.
Peter is a Mechanical Engineer at ARCCA and specializes in Product Failure/Liability, Industrial Equipment (manufacturing, production, assembly, construction and HVAC), Fire Cause and Origin, Worksite Safety, Aviation and Transportation issues.
To learn more, visit Peter Chen's expert page.