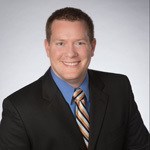 Samuel C. Wordeman, Ph.D.
PHILADELPHIA OFFICE
2288 Second Street Pike, PO Box 78
Penns Park, PA 18943
Dr. Wordeman is a Senior Biomechanist at ARCCA specializing in biomechanics, injury tolerance, and biomechanical failure mechanisms. He has experience with three-dimensional motion capture, radiographic and magnetic resonance-based image analysis, advanced statistical and mathematical modeling of mechanical systems, kinematic and kinetic analysis of the human body, biomechanical testing of live and postmortem human subjects in laboratory and clinical settings, stress-strain analyses of biological and nonbiological materials, and computational biomechanics.
Dr. Wordeman has also completed and/or instructed advanced coursework in device design, orthopaedic hard- and soft-tissue biomechanics, engineering biomaterials, human movement analysis, experimental biomechanics, mechanobiology, and tissue engineering.
Dr. Wordeman earned a Bachelor of Science degree in Biomedical Engineering with a focus in Biomechanics from Washington University in St. Louis and continued on to earn degrees of Master of Science and Doctorate of Philosophy in Biomedical Engineering from The Ohio State University.
Ph.D., Biomedical Engineering,
The Ohio State University
M.S., Biomedical Engineering,
The Ohio State University
Ph.D. student, Biomedical Engineering, University of
Cincinnati (transferred to The Ohio State University)
BS, Biomedical Engineering (Biomechanics Track), Washington University, St. Louis
Biomechanical
Brain Injury
Fatality
Human Factors
Low Speed Impact
Orthopedic
Spinal Cord Injury
Accident Reconstruction
Other Vehicles
Passenger Vechiles
Testing
Crashworthiness
Seat
Seat Belt & Airbag
Testing
Failure Analysis