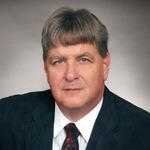 William Brem, AS, ACTAR
TAMPA OFFICE
3023 Eastland Blvd.,
Suite 110
Clearwater, FL 33761
Mr. Brem is an ACTAR certified Accident Reconstructionist, having worked in the field since 1993. His training and experience allow him to analyze a variety of collision situations and claims relating to topics such as "who is at fault", traffic violation assessments, police report and procedure analysis, speed analysis, visibility studies, perception/reaction time, and vehicle dynamics. He also has extensive knowledge of CDR (airbag) downloads and is experienced in assessing staged accidents and enhanced damage cases and other law enforcement issues.  Prior to joining ARCCA, Mr. Brem served as an active duty police officer and police accident reconstructionist.
A.S., The Pennsylvania State University
Pennsylvania State Police Academy,
16th Municipal Police Class,
Northwest Training Center graduate
Accredited as a
Traffic Accident Reconstructionist
by ACTAR.
Certified as a Crash Data Retrieval (CDR)
Technician & Data Analyst
Accident Reconstruction
Low-speed Impacts
Staged Accidents
Pedestrian Accidents
Motorcycle Accidents