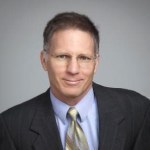 Timothy Joganich, MSES , C.H.F.P.
PHILADELPHIA OFFICE
2288 Second Street Pike, PO Box 78
Penns Park, PA 18943
Mr. Joganich has over 20 years experience in the sciences of human movement, biomechanics, and human factors. He applies his expertise from these areas to product safety (hazard analysis, guarding, warnings / instructions); slip, trip and fall incidents; occupant kinematics; occupant crash protection; egress/ingress; and biomechanical injury analysis. He has published in the areas of human factors, injury biomechanics, slip resistance and occupant crash protection.
Mr. Joganich also specializes in the analysis of bicycle accidents, based on his educational background as well as his own personal and extensive cycling knowledge. He has over 30 years of direct cycling experience including competitive racing, touring, fitness/recreational riding, commuting, and coaching.
M.S. Exercise Science,
with emphasis in Biomechanics,
Arizona State University
B.S. Mechanical Engineering,
Arizona State University
Certified Human Factors Professional,
BCPE
Biomechanical
Human Factors
Low Speed Impact
Orthopedic
Failure Analysis
Bicycles
Property
Recreational
Transportation
Workplace