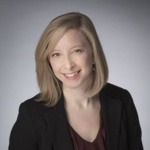 Tamara L. Cohen, Ph.D.
PHILADELPHIA OFFICE
2288 Second Street Pike, PO Box 78
Penns Park, PA 18943
Dr. Cohen is a Senior Biomechanist at ARCCA, where she applies the principles of human factors and biomechanics to the anatomy and physiology of the human body to explore the cause, nature, and severity of injuries.
She is experienced in evaluating slip, trip and fall mishaps, including slip resistance testing of walkway surfaces, analyzing ingress and egress issues, and performing analyses of building codes associated with personal injuries and premises liability.
She has participated in biomechanical investigations involving human volunteers, as well as anthropometric test devices that explore human response to injury mechanisms, tolerance thresholds, and injury prevention.
Dr. Cohen received a Bachelor of Science in Mechanical Engineering with a minor in Bioengineering from The Pennsylvania State University. She went on to obtain her Doctor of Philosophy in Biomedical Engineering from Marquette University in Milwaukee, WI.
Doctor of Philosophy in Biomedical Engineering, Marquette University, Milwaukee, WI
Bachelor of Science in Mechanical Engineering, Minor in Bioengineering, The Pennsylvania State University, University Park, PA
Failure Analysis
Slip/Trip/Fall Kinematics/Kinetics
Injury Causation Biomechanics
Human Kinematic Analysis/Testing
Human Injury Mechanisms
Illumination Analysis/Testing
Joint Biomechanics
Human Factors
Building Codes/Standards
Workplace Safety
Construction Accidents
ADA Compliance
Human Tolerance Thresholds