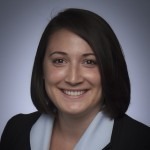 MELISSA ISHII, MScBE
SEATTLE OFFICE
3455 Thorndyke Avenue W, Suite 206
Seattle, WA 98119
Ms. Ishii is a Biomechanist at ARCCA specializing in injury biomechanics, focusing on injury mechanisms and associated injury tolerances by analyzing the kinematics and kinetics of the human body during a specific event.
Her scientific research has been concentrated on conducting biomechanical testing and evaluating patients, mechanical simulators, and anthropometric test devices (ATDs). She also designed a utensil for Parkinson's patients and tested it with patients and a biomechanical simulator.
Ms. Ishii received a Bachelor of Science in Mechanical Engineering with a minor in Biology from the University of Portland and went on to obtain a Master of Science in Bioengineering (Biomechanics) from Imperial College in London, UK.
M.S. Bioengineering,
Imperial College in London, UK
B.S. Mechanical Engineering,
University of Portland
Biomechanical
Brain Injury
Fatality
Human Factors
Low Speed Impact
Orthopedic
Spinal Cord Injury
Accident Reconstruction
Other Vehicles
Passenger Vehicles
Testing
Crashworthiness
Seat
Seat Belt and Airbag
Testing
Failure Analysis