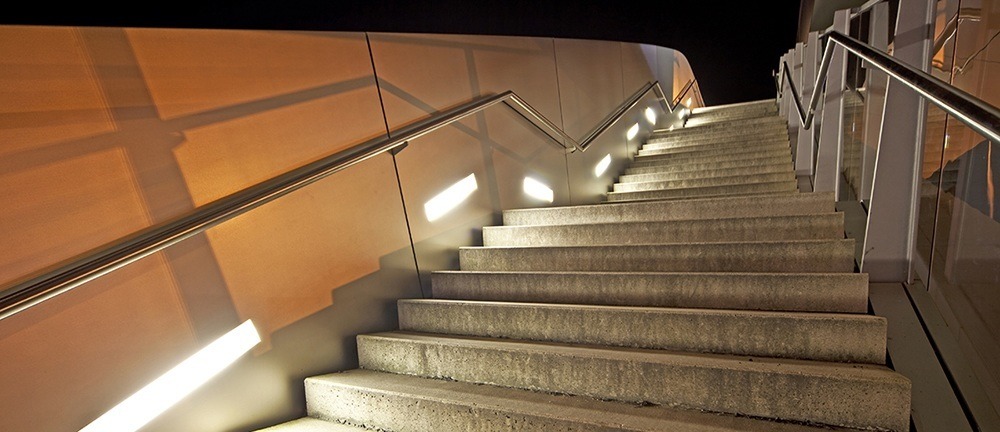 Case description
In the early morning, pre-dawn hours, a person decided to exercise in an unoccupied section of a commercial plaza.  It was several hours before daylight and before any of the businesses would actually be open.  The person fell on a set of stairs claiming that there was insufficient lighting.
Steps Taken:
ARCCA's expert researched the sunrise and lunar data for the day of the incident.
The expert inspected the site on a date with a similar lunar phase and at a time similar to the time of the incident relative to sunrise.
The expert took light meter measurements in and around the incident area.
The expert took night-time photographs and videos without enhancement or flash.
The expert researched the codes and standards regarding lighting.
The expert took pictures and inspected several commercial plazas and malls in the area and in the state.
Final Findings:
There were no minimum lighting requirements in the fire, building, or local codes for an unoccupied commercial space several hours before opening.  A survey of several commercial plazas and malls in the area and in the state revealed that it was common for exterior building lighting to be turned off when the building was unoccupied to conserve energy.  Although below 1.0 FC in certain areas, the stairs were visible and there were several visual cues of an elevation change, including handrails and a ceiling height drop.
From a human factors' viewpoint, the claimant could see that the unoccupied section of the plaza was unlit.  By choosing to exercise in this unlit area, the claimant did so at his own risk and should have used a flashlight or other portable illumination or simply waited for daylight to exercise in this location.