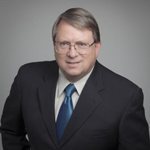 Donald Eisentraut, BSME, P.E., ACTAR
PHILADELPHIA OFFICE
2288 Second Street Pike, PO Box 78
Penns Park, PA 18943
Mr. Eisentraut is a mechanical engineer specializing in vehicular accident reconstruction and forensic analysis of crash protection systems and components. He is recognized as a leading accident reconstructionist and engineer in the field of collision injury reduction techniques.
Mr. Eisentraut spent much of his career since 1975 researching, designing, developing and improving ground and air vehicle occupant protection systems, including seats, seat belt systems and inflatable restraints. In addition, he has extensive experience in accident investigation.
Mr. Eisentraut is a licensed Professional Engineer and is ACTAR Certified.
B.S. Mechanical Engineering,
Arizona State University
Licensed Professional Engineer
Accredited as a Traffic Accident
Reconstructionist by ACTAR
Accredited as a Certified Crash
Data Retrieval System Operator
Member of the Society of
Automotive Engineers
Accident Reconstruction
Other Vehicles
Passenger Vehicles
Testing
Crashworthiness
Structures
Seats
Seat Belt & Airbag