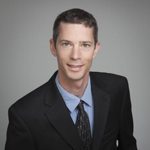 Daniel McDonough, P.E., ACTAR
PHILADELPHIA OFFICE
2288 Second Street Pike, PO Box 78
Penns Park, PA 18943
Mr. McDonough is a mechanical expert and accident reconstructionist specializing in the safety of mechanical systems and devices including: automotive, marine, aviation, recreational, commercial and industrial equipment and systems. He consults in the design, test, evaluation and investigation of such systems. He has experience in designing, analyzing, and fabricating mechanical and electro-mechanical systems.
Mr. McDonough has investigated numerous vehicle crashes and mishaps, as well as mechanical system failures. He has participated in sled testing, dynamic rollover testing, quasi-static rollover inversion testing, full vehicle drop testing, and full vehicle impact testing. He has also conducted numerous dynamic and static tests on various mechanical devices and components. He has set up and conducted performance testing of marine components. He has designed vehicle occupant protection systems for the United States Army, including a novel seating system for mitigating mine blast injuries. He has also consulted with the National Hockey League regarding rink design to improve player safety.
M.S. Mechanical Engineering,
Drexel University
B.S. Mechanical Engineering,
Drexel University
Accredited Traffic Accident Reconstructionist by ACTAR.
Completed Crash Data Retrieval Data Analyst course.
Completed Fundamentals of Motor Vehicle Fire Investigation course.
Completed OSHA training courses on forklift, boom and scissor lift safety.
Completed motorcycle safety training courses from the Motorcycle Safety Foundation
Member of the Society of Automotive Engineers
Accident Reconstruction
Other Vehicles
Passenger Vehicles
Testing
Crashworthiness
Failure Analysis
Bicycles
Property
Recreational
Transportation
Trucking
Workplace