Blog
SHAWN HARRINGTON, one of ARCCA's premier experts, will present on that topic on Tuesday, Oct. 17th, at the NJSIA Annual Fraud Conference at Harrah's Resort in Atlantic City (11:10am to 12:10pm in Avalon 8-9 Room, 2nd Floor).
Integrated Telematics and Infotainment Systems can act as a secondary "black box", storing information a typical Event Data Recorder (EDR/Black Box) will not record. This can include months or years of navigation data from your GPS, SMS messaging data from a phone (if paired wirelessly through Bluetooth or through a wired USB connection); what phone number and device were paired to the vehicle and when; the apps used on the vehicle's touchscreen interface; and even when and where a door was opened or closed.  This new forensics technology provides critical case-specific information that was previously inaccessible.
While you're there, stop by our Booth #12 to meet Shawn and Dave Wirth, our MidAtlantic Region Manager.   Or, if you want to set up a time to meet, contact Shawn (sharrington@arcca.com) or Dave (dwirth@arcca.com).   We hope to see you there!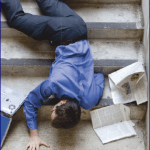 According to the National Floor Safety Institute, falls account for over eight million hospital emergency room visits per year and are the leading cause of visits.  But how do you know if the injuries claimed could have actually resulted from that STF event?
In his most recent article in the Fall issue of SIU Today Magazine, ARCCA Expert Dr. Andy Rentschler explains how biomechanists can provide different avenues of investigation to help determine how or if a fall event actually happened and what the subsequent injuries truly are.
To read the full article, click here.
ANDY RENTSCHLER, PhD is a Biomechanist at ARCCA specializing in the study of the forces and mechanics associated with injuries to the human body. He has also worked with the National Hockey League to research, develop and test designs to improve player safety.
If you are attending the Southern California Fraud Investigators' Association Conference in Palm Springs from Oct. 3-5, be sure to catch the following presentations by three of ARCCA's premier experts: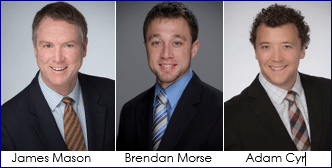 JAMES MASON, Ph.D. and BRENDAN MORSE, MSBME
Wednesday, Oct. 4, 2017 – 8:00 am to 10:00 am
"Vehicle Telematics & Infotainment
Systems — a New Era of Data Collection"
Connected while driving? You'd be surprised at the data your vehicle is storing.
A new look into the actions of vehicle performance &
driver interaction with the digital world.
BRENDAN MORSE, MSBME and ADAM CYR, Ph.D.
Wednesday, Oct. 4, 2017
3:00 pm to 5:00 pm
"Identifying Fraud in Motor Vehicle
Accident and Slip/Trip/Fall Claims"
A look at staged accidents, questionable auto property damage claims
and staged slips/trips/falls.
Please stop by our booth to meet Jim, Brendan and Adam, as well as Amy Betz, West Coast Region Manager.  Or contact Amy to set up a meeting:   abetz@arcca.com   Tel.: 916-663-8342.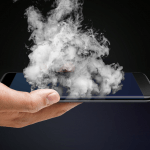 Find out by reading Expert Michael Stichter's latest article in the August 2017 issue of CLM Magazine.
We've all heard about cell phones, hoverboards, e-cigarettes and cordless power tools (among other devices) that have caught on fire whether they were in use or not.  Dr. Stichter talks about the different types of lithium ion battery fires and what investigators look for when determining the cause.
To learn more, read Michael's full article here.
MICHAEL STICHTER, PhD., P.E., is a mechanical engineer at ARCCA with extensive experience in lithium ion battery fires, as well as failure analyses of automotive components/systems, piping/manufacturing equipment and mechanical devices, such as forklifts, scissor lifts, etc.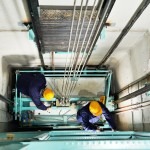 Expert James Mason, Ph.D., P.E., will be presenting on that topic at the
2017 Claims Conference of Northern California
taking place at the McClellan Conference Center in McClellan Park, CA.
Friday, Sept. 15 from 9AM to 10AM in the Lincoln Conf. Room
Jim is a Seni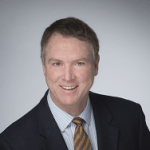 or Engineer at ARCCA specializing in the mechanical failure of consumer and industrial products and equipment and machinery design/failure, as well as metallurgical laboratory analyses.  He is also experienced in the biomechanics of injury, corrosion, fracture and fatigue of metals, plastics and welds, and motor vehicle accident reconstruction.  Jim also investigates failed medical device cases, such as orthopedic implants and plastics.
While you're there, stop by our Booth #16 to meet Jim.
Amy Betz from our Business Development team will also be joining Jim at CCNC.  Simply email them if you would like to set up a time to meet – jmason@arcca.com (Jim) or abetz@arcca.com (Amy).